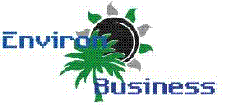 Environmental and Energy Business Resources
...everything environmental and energy...
Environmental News
In a December 17, 2015 press release, the Oil and Gas Authority, the UK's oil and gas regulator, announced that 159 onshore blocks under the 14th Onshore Oil and Gas Licensing Round are being formally offered to successful applicants. These blocks will be incorporated into 93 onshore licences. About 75% of the 159 blocks being offered relate to the unconventional shale oil or gas.
The UK Members of Parliament (MPs) have approved Hydraulic Fracturing (otherwise known as "fracking") under National Parks. By this step which contracdicts UK's previous stance on the controversial hydraulic fracking method of extracting gas from the ground, the UK government has demonstated the plan to develop the country's oil and gas market through fracking. 
---