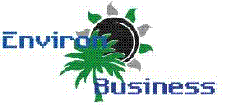 Environmental Business and Energy Information Services
EBN News
Environmental News, Climate Change News and Energy News
A new book on Renewable Energy Fuels:
Fracking has changed energy game in America
Lord Browne, the Chairman of UK's only shale gas driller Cuadrilla and the former Chief of BP has told HARDtalk's Stephen Sackur that the huge gas reserves unlocked by fracking within the USA has changed the energy game and it now now represents 30% of American gas production.
Browne said that it is worth continuing to pursue shale gas as he believes it will lighten the load of CO2 put into the atmosphere.
Fracking or the Hydraulic fracturing of rocks to release shale gas has been strongly opposed by critics and environmentalists as producing negative impacts on the environment.
For more details, visit: Lord Browne: Fracking will lighten CO2 atmosphere load 
Another relevant link: Draft Rule Requiring Public Disclosure of Chemicals Used in Hydraulic Fracturing on Public and Indian Lands
UN to Support China to Phase out Ozone-Depleting Substances, with Major Climate Benefits  
 23 April 2013 - The United Nations body that supports developing countries to phase out substances that damage the ozone layer will provide China with up to US$380 million in funding to eliminate industrial production of the ozone-depleting substances HCFCs (or hydrochlorofluorocarbons) by the year 2030, it was announced today.
China - the world's largest producer and consumer of HCFCs - is set to retire its current HCFC production capacity, as well as surplus production capacity that is currently not utilized, as part of the agreement with the Multilateral Fund for the Implementation of the Montreal Protocol.
The Chinese government says the total amount of HCFCs to be eliminated by 2030 will prevent the emission of over 4.3 million metric tonnes of HCFCs (equal to 300,000 tonnes in terms of its ozone depletion potential), and 8 billion tonnes of carbon dioxide equivalent greenhouse gas emissions.
HCFCs are widely used in the refrigeration, foam, solvent, aerosol and fire fighting sectors as a replacement for ozone-depleting CFCs (chlorofluorocarbons), which were successfully phased out worldwide under the Montreal Protocol in 2010.
For more details click:
UN to Support China to Phase out Ozone-Depleting Substances, with Major Climate Benefits
Nigerian Doctor and Writer Wins World Environment Day Blogging Contest
Nairobi, 18 April 2013 - A 24-year-old doctor and environmentalist from Nigeria has won the 2013 World Environment Day blogging competition after picking up almost half of close to 70,000 votes cast in an online vote organized by the United Nations Environment Programme (UNEP).
Charles Immanuel Akhimien was one of ten short-listed bloggers whose entries were posted on the World Environment Day website (www.unep.org/wed) where WED followers could choose their favourite entry. After securing first place with over 31,000 votes, Charles will travel to Mongolia in June 2013 to report on World Environment Day (WED) 2013.
For more details, click: Nigerian Doctor and Writer Wins World Environment Day Blogging Contest
Massive Earthquake Hits the Iranian - Pakistan Border 
 Tuesday April 16, 2013/Iran: A massive earthquake hit the border of Iran and Pakistan this afternoon and has, reportedly, killed dozens of people
According to the Iranian Seismological Center, the magnitude of the quake is 7.7, while USGS has put the magnitude at 7.8.